Car ll Drive & Fun ll Trackday
Tickets
Price range: 599 Euro per person
Location: BILSTER BERG
Organiser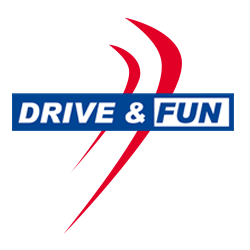 Drive&Fun GmbH is known for its track days according to the Open Pitlane System, and has been successfully organising driver training sessions on other tracks and terrains since 2002 – now once again on the BILSTER BERG!
Our starting field is often a colourful mix of vehicles – from 150 hp Clio to 500 hp bolides. The participants are all down-to-earth and are characterised by their fair and collegial behaviour with each other – and we all have one more thing in common: a love of sporty motoring! We offer an informal atmosphere, plenty of driving time, and all that at a very fair price.
Open pit lane means that there are no group divisions and no driving time limits due to stints. Instead, each driver decides for himself when and how long he wants to drive. A maximum of 30 vehicles are allowed on the track at the same time, we offer a maximum of 60 starting places. If there is a high number of vehicles that want to be on the track at the same time, access to the track will be limited for a short time so that this number is not exceeded. However, from our experience, after the first hour in the morning, the vehicles spread out very evenly, so that vehicles can steadily leave and new ones can enter, creating a nice rhythm.
Driving time from 8 a.m. to 5 p.m. – no obligation for a fixed lunch break. This can be flexible and of any length between 12pm and 2pm at your own discretion – a lunch in the Turn One restaurant is included per start, provided Corona will then let us lunch there again, alternatively there will be a Corona lunch bag.
Price:
From €599 for full day Open Pitlane for one car with one driver, additional persons or drivers (including catering) will cost extra.
Allowed are sporty vehicles with road registration. Non-registered vehicles can take part with proof of liability insurance (e.g. racing driver's liability insurance).
The training is not intended to achieve maximum speeds, timekeeping is not permitted – the participants' liability among each other remains.