"I have seen the BILSTER BERG grow up!"
Katja Ropeter is something of an old hand at the BILSTER BERG, because on 1 October she celebrates her 10th anniversary as assistant to Managing Director Hans-Jürgen von Glasenapp. You could also say that she has been here longer than the BILSTER BERG itself. It only officially opened its doors on 1 June 2013.
At the beginning of her career, she would never have thought that she would work on a test and presentation track. After all, she's not really into cars or motor sports. "I did my first personal lap around the BILSTER BERG on a moped, but not to do the fastest lap, which would have been difficult with a moped anyway, but to put up signs for the opening ceremony," she says with a laugh.
A mutual contact recommended Katja Ropeter to Hans-Jürgen von Glasenapp when he was looking for an assistant for his new role at BILSTER BERG in mid-2010. " From the very first interview, it was quickly clear to me that we had found the right person for the assistant to the management. Ms Ropeter is an absolute stroke of luck for the company, but also for me as Managing Director. What I really appreciate about her, besides her organisational talent and her 100% reliability, is her professional and calm way of working. I am very happy that we have Ms Ropeter on board and hope that this will continue for a very long time," says Hans-Jürgen von Glasenapp.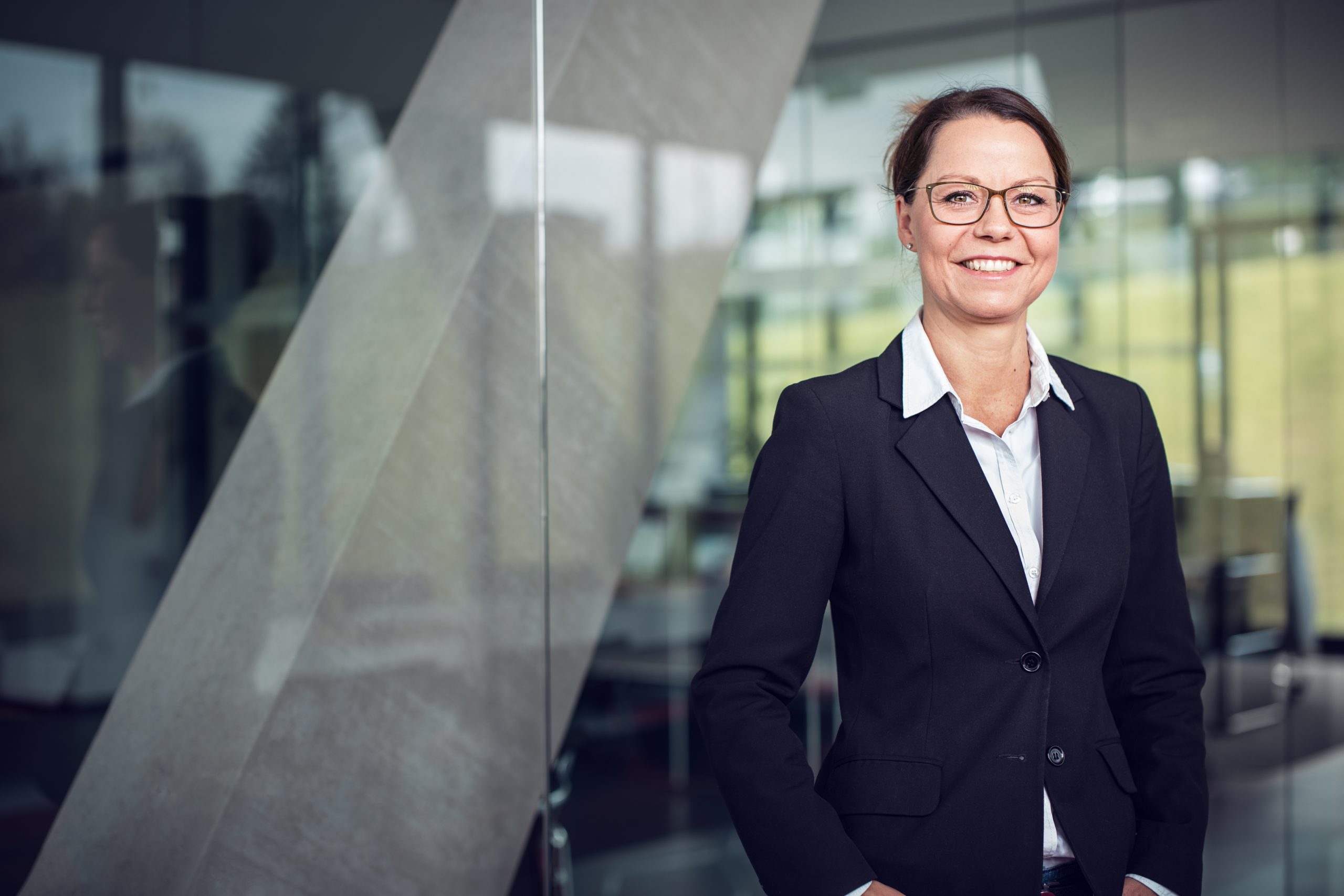 A diverse workplace
When Katja Ropeter talks about her work, you can really see that she enjoys it. After her training as a bank clerk, she quickly realised that she preferred to be hands-on in the background. She also wanted a varied working day. One of my first jobs was sorting the files for the licensing authority. Investors were won as shareholders, and parallel to that came the construction phase with its tenders and contract awards." During the preparation and opening phase, it was her job to accompany the BILSTER BERG in its first steps. Today, a multitude of administrative tasks are added to the classic assistance to the management. "I organise shareholders' meetings and shareholders' driving days, coordinate business meetings, write invoices, do the purchasing, obtain suppliers' self-information and so on. It never gets dull in my job!" is how she describes her daily work.
But all these tasks are not enough for the 45-year-old. She regularly continues her education, has brushed up on her English and has had training on human resources topics. Last year, she also took a training certificate at the Chamber of Industry and Commerce. "Continuing education is important for me to constantly review and optimise my work structures. So I got my trainer's certificate because I believe that working with younger colleagues not only keeps me mentally fit, but I can also learn something from them," she says.
Many emotional, but also funny memories
Katja Ropeter has seen and experienced a lot in 10 years at BILSTER BERG. A few events have remained particularly memorable for her. "As the first years were very labour-intensive, the inauguration of the track was a memorable moment," she recalls. "When our shareholders cut the ribbon and thus symbolically released the track so that the action on the BILSTER BERG could finally start after the construction period, which was really something special. But the day I was allowed to show Joey Kelly the BILSTER BERG was also great," she smiles. "I'd rather not tell you about the day my jeans tore during Christmas bowling or the day I wanted to operate the brush cutter at a team event and almost sawed off the power box. My colleagues from the technical department didn't find the latter funny at all…"
A unique workplace, in the middle of nature
When she's not at the BILSTER BERG, Katja Ropeter loves to spend her time in her garden. She is a huge nature fan, likes to go hiking and cycling. That's why she loves her workplace at BILSTER BERG so much. "It is in the middle of nature. Sometimes you almost forget that you are at work."
In the meantime, the BILSTER BERG and all those who work for it have become something like a second home. She says: "I can't imagine not working at the BILSTER BERG any more. The colleagues, the atmosphere, the green view, I would miss all that.  I have a great boss and a unique workplace; I couldn't imagine a better one. I have seen the BILSTER BERG growing up, so to speak…"